New paper out by Brian Haagensen and the Movement Disorders group: Linking brain activity during sequential gambling to impulse control in Parkinson's disease (PD) https://www.sciencedirect.com/science/article/pii/S2213158220301674
With Damian Herz, David Meder, Kristoffer Madsen, Annemette Løkkegaard, Hartwig Siebner
PD patients with and without impulse control disorders (ICD) played a sequential dice-gambling task, being on and off dopamine medication. Both groups gambled similarly but displayed a number of differences in task-related activity and functional connectivity.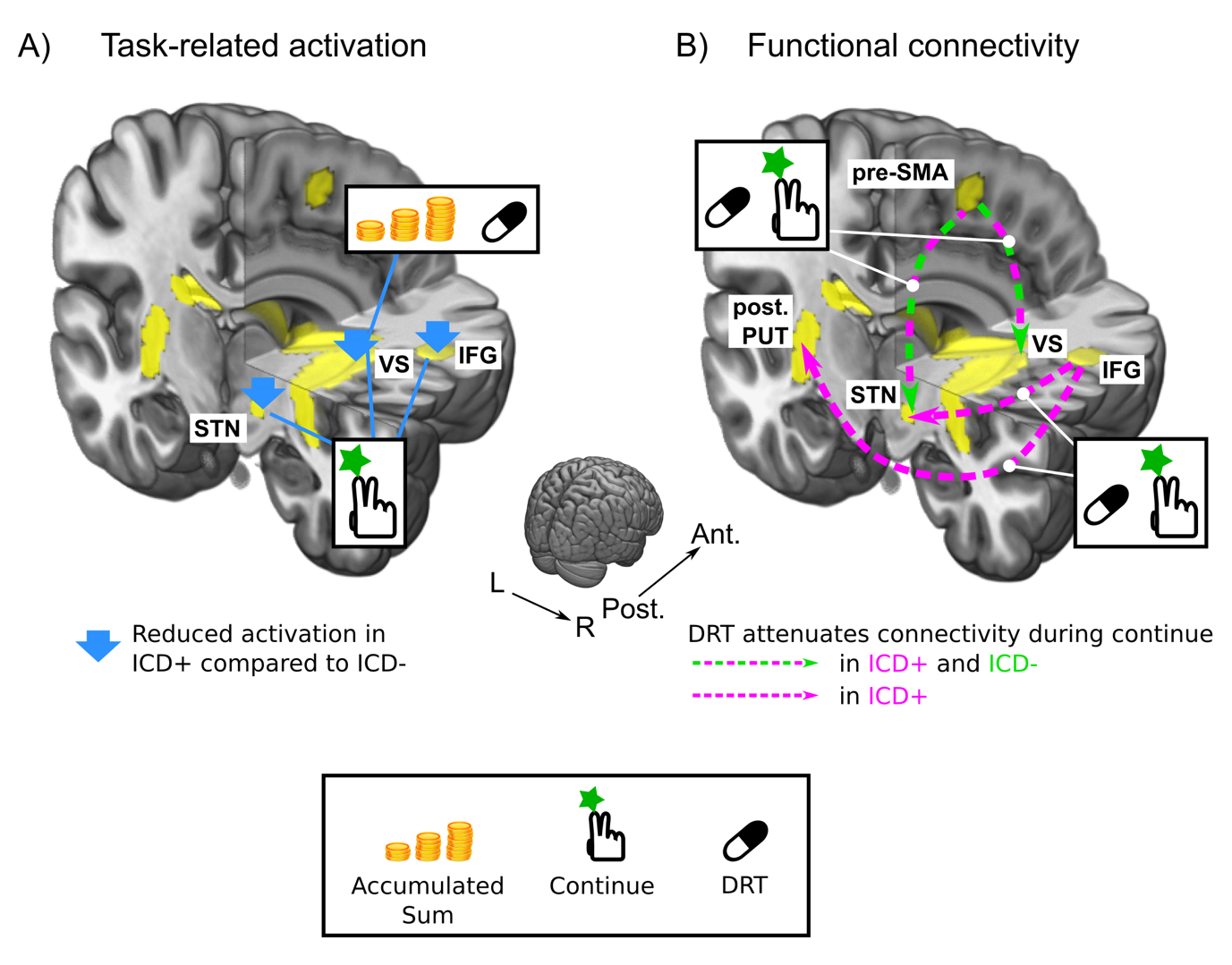 The ICD group had reduced activity in inhibitory regions (rIFG and STN). In the non-ICD group, stronger STN and striatum activity was associated with more cautious gambling behavior, but this relationship was absent in the ICD patients.
Connectivity-wise, levodopa medication reduced connectivity between preSMA-ventral striatum and preSMA-STN in both groups. In ICD patients however, medication additionally impaired rIFG-STN and rIFG-putamen connectivity, pointing to a "dual-hit mechanism" in patients with ICD.
These results fit nicely with recent studies by Mosley et al. (https://doi.org/10.1093/brain/awz327) and Paz-Alonso et al. (https://doi.org/10.1002/mds.27885) showing combined changes in inhibitory and reward-processing networks underlying ICD in Parkinson disease.
To read the article, click HERE.