Two of these laboratories are devoted to non-invasive brain stimulation

Each laboratory is equipped with stereotactic neuro-navigation (Localite neuronavigation), top-of-the line Transcranial Magnetic Stimulation (TMS) and Transcranial Current Stimulation (TCS) equipment, an Electromyography (EMG) setup and the possibility for additional clinical and non-clinical behavioral and sensory testing. One of the labs additionally features the first robotized TMS-system in Scandinavia (Axilum Robotics). Robotized TMS allows investigator-independent coil placement, automatized brain mapping and double-blind interventions. The robotized TMS lab has been funded by an Interdisciplinary Synergy Grant "Biophysically adjusted State-informed Cortex Stimulation (BaSiCs) awarded by Novo Nordisk Foundation.
One laboratory is dedicated to EEG-experiments

It is equipped with a high-density, 128-channel EEG system (Biosemi EEG system), state-of-the-art eye tracking and a virtual reality environment. The EEG-laboratory has been funded by a Grant of Excellence "Control of Actions" (ContAct) from Lundbeck Foundation.
The last two laboratories offer the possibility for concurrent NTBS-EEG experiments:
Both are equipped with a 64-channel NTBS-compatible EEG system, stereotactic neuro-navigation, TMS and TCS equipment as well as an EMG setup. One of our TMS-EEG laboratories is especially adapted to accommodate clinical studies and has been funded by the "ContAct" Grant of Excellence from Lundbeck Foundation. The other TMS-EEG laboratory allows conducting brain-state triggered stimulation, where NTBS is controlled real-time by the recorded EEG signal. This Laboratory has been funded by an Interdisciplinary Synergy Grant "BaSiCs" awarded by Novo Nordisk Foundation.
In addition to our neurophysiology laboratories we also have the possibility to conduct concurrent TMS-fMRI and EEG-fMRI experiments at one of our 3-T MR-scanners: Our TMS-fMRI setup includes in-scanner stereotactic navigation and flexible RF-coils funded by an Interdisciplinary Synergy Grant "BaSiCs" awarded by Novo Nordisk Foundation.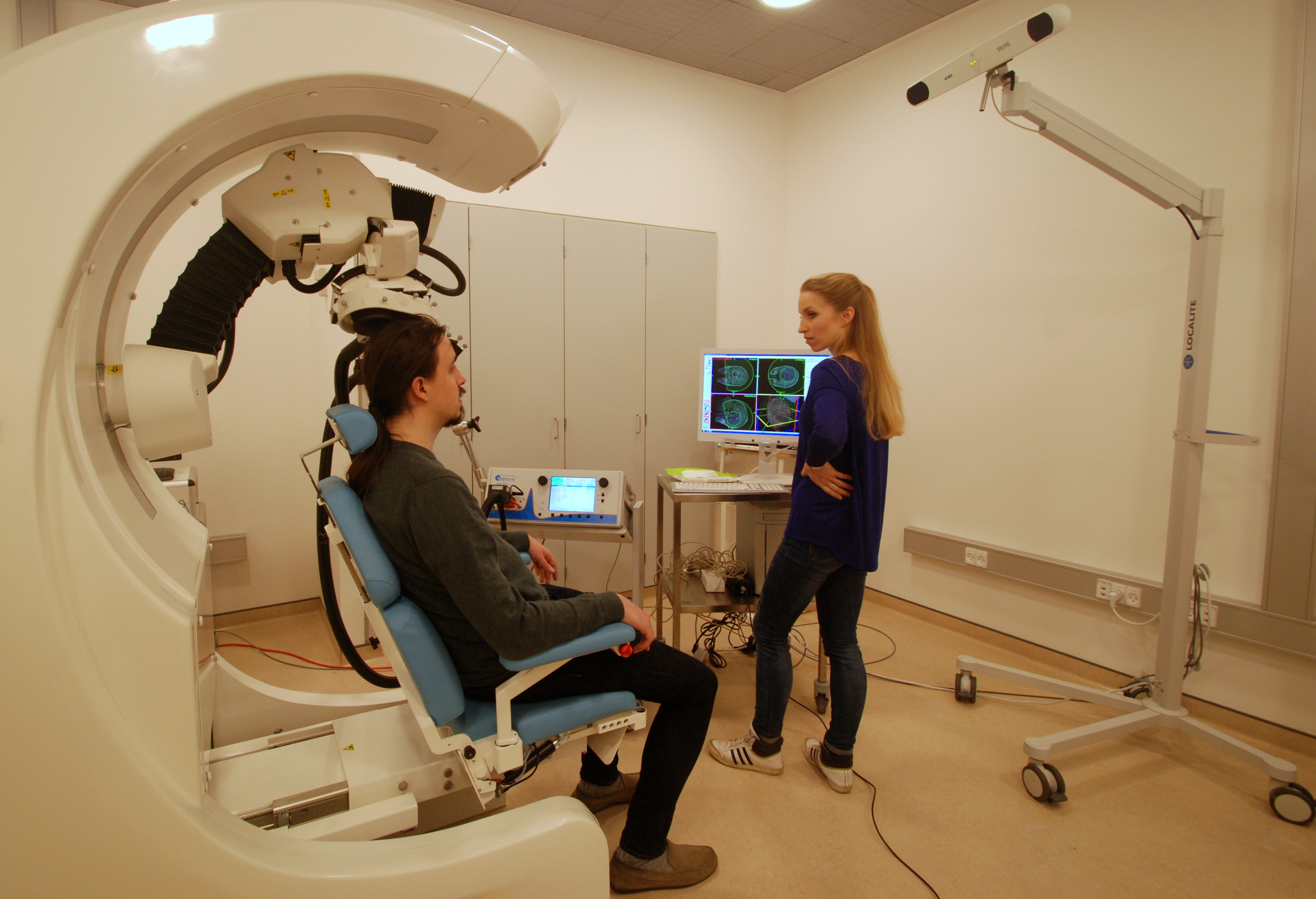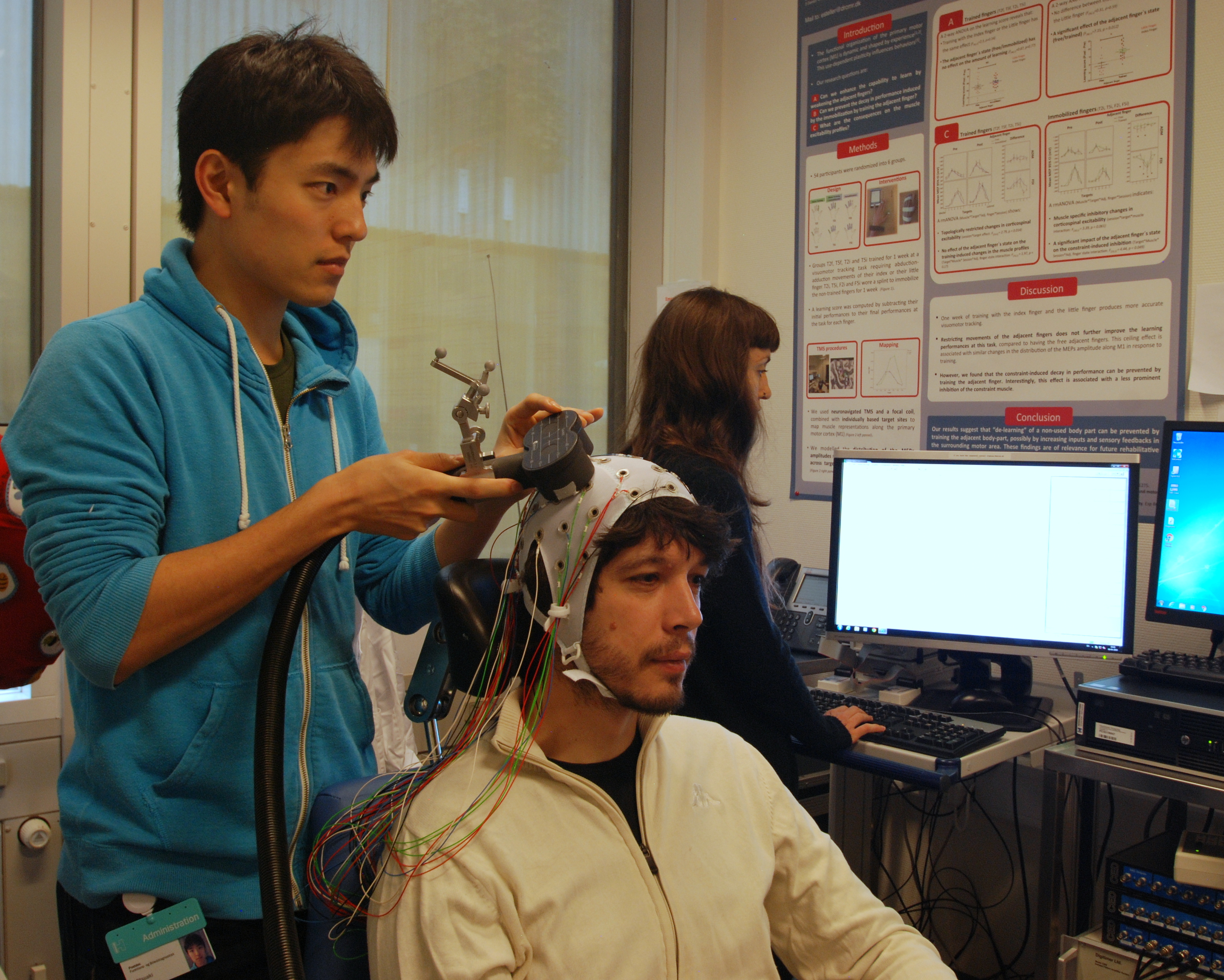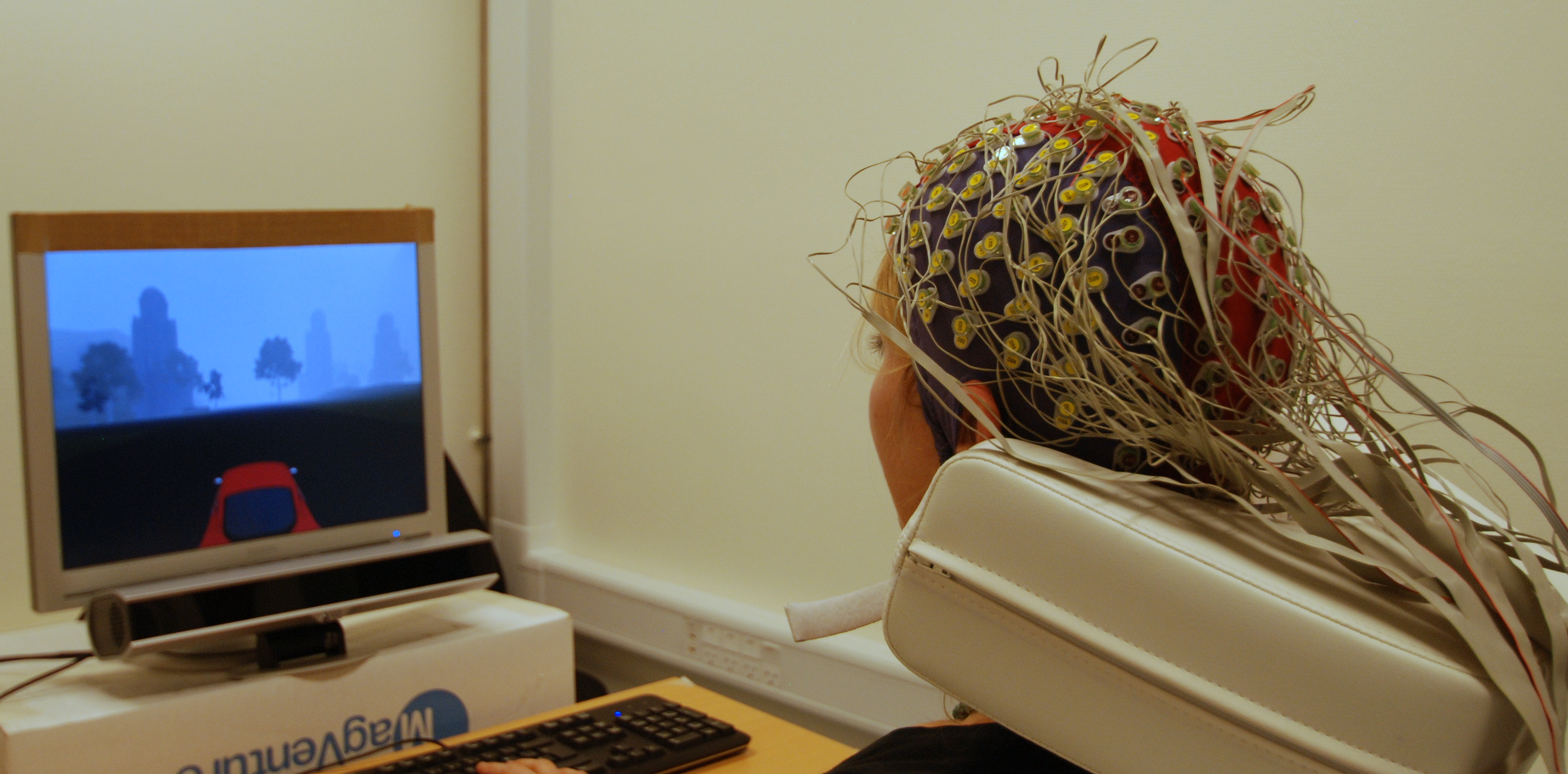 The Hardware Lab
The DRCMR hardware lab consists of two parts. There is a mechanical workshop and an electronic workshop available.
The mechanical workshop (værksted) is located next to the 3T Philips scanner (dept 714) and is equipped with wood and metal working tools, an upright drilling machine, a lathe, a Dremel set and other smaller tools.
The electronic workshop is located close to the 7T Philips scanner. This lab space consists of several working spaces and one soldering station with a 2 port network analyzer for low power RF coil testing, a four port oscilloscope and other tools. The 3D printer is also located in this lab. For high power RF coil testing, a second room is available where there is separate access to the 7T 8-channel transmit system. MR phantoms can be made, a sink with both normal tap and demineralized water is available, as well as a refrigerator.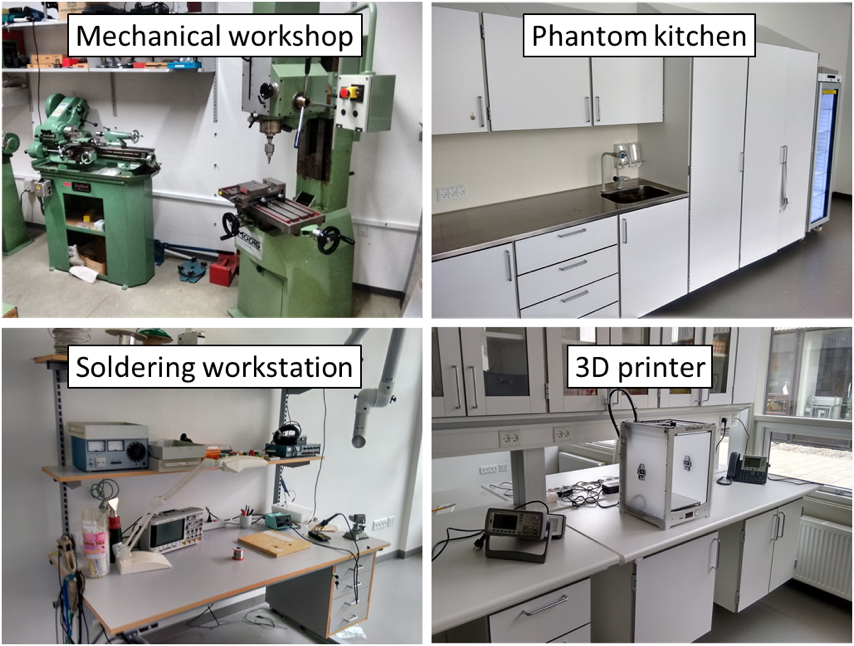 The different stations within the hardware lab at the DRCMR