Our vision is to improve the prediction and characterization of psychiatric disorders across the lifespan and contribute to developing new prevention and personalized treatment strategies and identifying new treatment targets.
Our mission is to perform multi-disciplinary neuroscience research and use multi-modal neuroimaging techniques to elucidate the complex relationships between brain, body, cognition and mental health and how these relationships are modulated by environmental and biological factors.
Background
Psychiatric disorders such as major depression, anxiety, schizophrenia and bipolar disorders are globally among the leading causes of years lived with disability. Many psychiatric disorders have their onset in childhood, adolescence or early adulthood. Neuroscientific research, driven by the advances in vivo brain imaging methods, established that psychiatric disorders are disorders of the brain. Nevertheless, diagnosis is still largely based on clinical assessment and diagnostic categories are highly heterogeneous with respect to symptomatology and disease progression. Furthermore, available treatments are often generic and not tailored to the individual.
About us
Our neuroscientific research is highly interdisciplinary. In close collaboration with our clinical partners, we employ state of the art multimodal brain imaging and electrophysiological techniques to elucidate, characterize and monitor the neurobiological and neurocognitive signatures of risk, resilience and disease in different at-risk and neuropsychiatric populations. We have a long history of doing research in the field of neuropsychiatry. We are currently part of the Danish High Risk and Resilience Study - VIA 11 (www.drcmr.dk/via-11) a national longitudinal study of 522 eleven-year old children born to parents with or without a diagnosis of either schizophrenia or bipolar disorder, and the TECTO study (www.drcmr.dk/tecto), that combines a randomized clinical trial and longitudinal case-control design in paediatric patients with obsessive-compulsive disorder.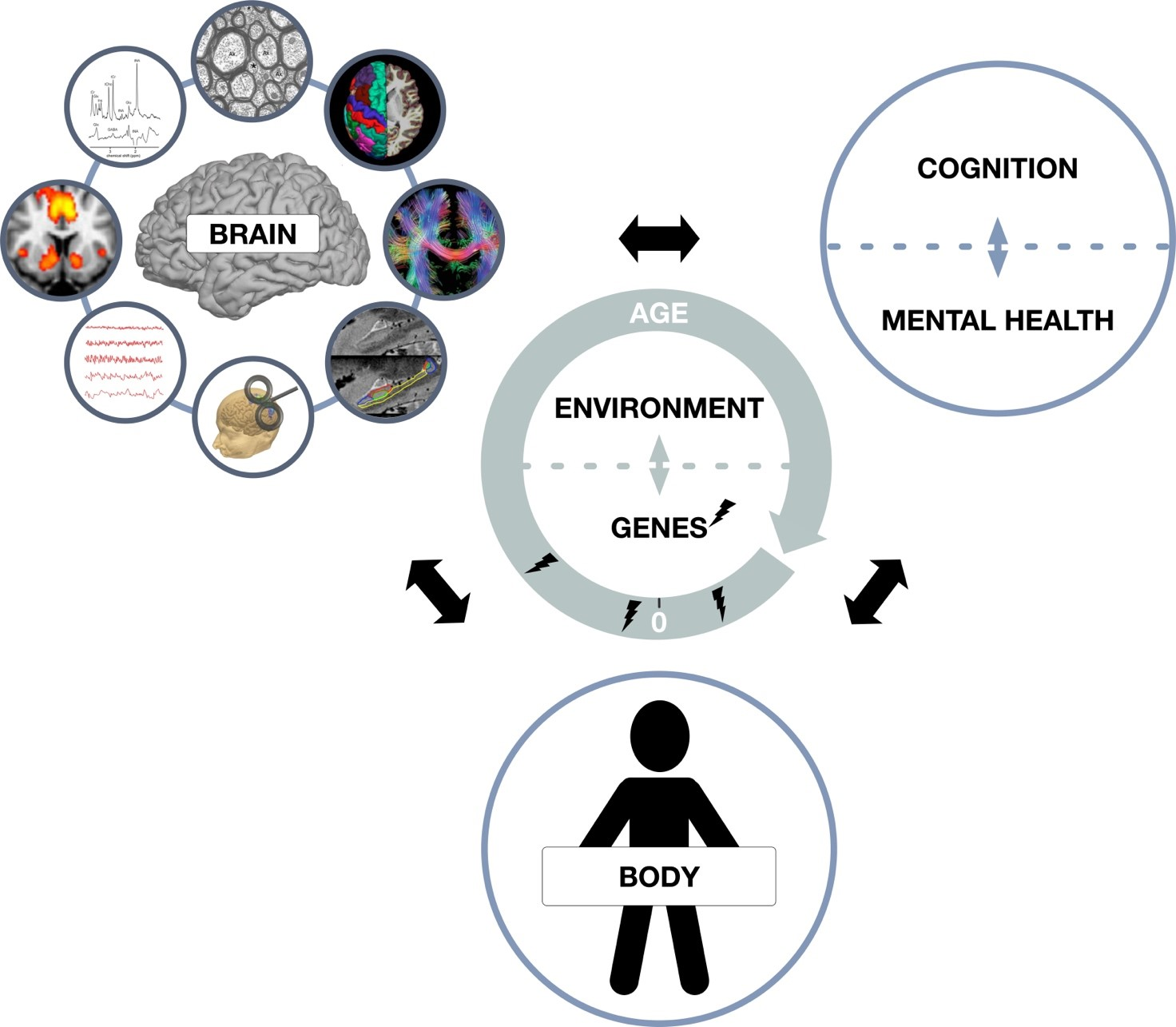 Multimodal brain imaging and electrophysiological techniques characterize and monitor neurobiological and neurocognitve underpinnings of risk, resilience and mental disease across the lifespan. Bodily functions and fitness are assessed. Lightning bolts: genetic predispositions, prenatal events and postnatal stressors are thought to increase individuals' vulnerability to stressors that often impact during maturation.