We focus on brain and behavioral development during childhood and adolescence in health and disease, and on the impact of genetic, biological and environmental factors. Structural and functional brain maturation is assessed with multimodal magnetic resonance imaging (MRI) techniques.
Objectives

In our research we focus on brain and behavioral development during childhood and adolescence in health and disease, and on the impact of genetic, biological and environmental factors. We use multimodal magnetic resonance imaging (MRI) techniques to assess structural and functional brain maturation. In our studies we investigate how measures, such as brain structure volumes, cortical thickness and area, fractional anisotropy and mean diffusivity (measures of white matter microstructure), white matter fiber bundles characteristics, and brain activation at rest or during the performance of specific psychological tasks, are related to and modulated by clinical, behavioral, biochemical and genetic variables.
Research projects
HUBU ("Hjernens Udvikling hos Børn og Unge": Brain maturation in children and adolescents)
This project aims to define the degree of variability in the maturational trajectories of different brain circuits among healthy children, and to link these to developing cognitive, emotional and neuroendocrine functions. Moreover, we examine the impact of environmental factors, e.g. alcohol use, physical activity and stress, as well as intrinsic factors, e.g. genetic polymorphisms and hormones, on such development. The work addresses critical questions regarding the factors that place young people at risk for developing emotional problems and substance abuse, as well as related questions regarding the consequences of early stress and exposure to alcohol and drugs on continuing biological development of the brain.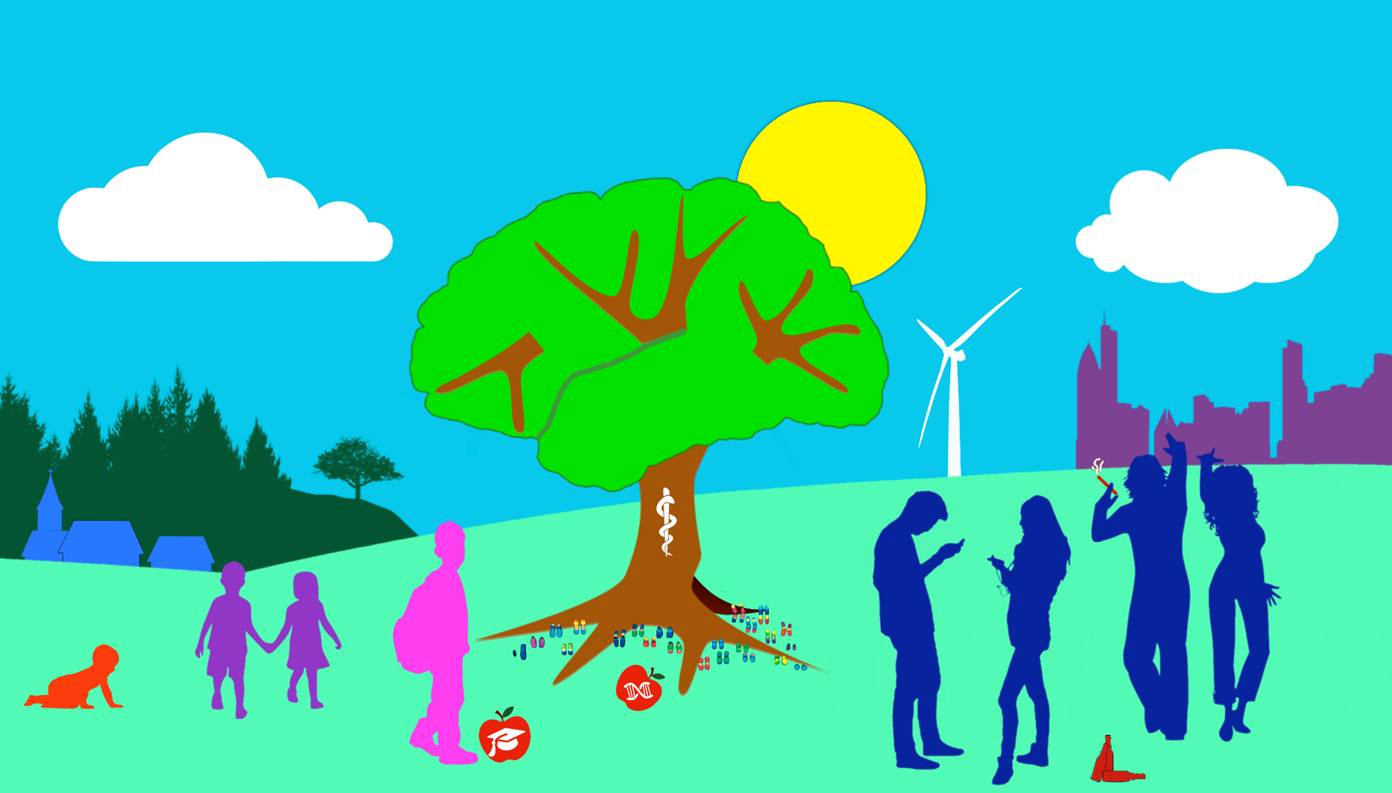 HUBU is an ongoing longitudinal project, which started in Spring 2007, and included 95 typically-developing children aged 7-13 years at baseline. The first 10 assessments were conducted with 6-month intervals, the 11th assessment one year later (2013), and the 12th assessment three years later (2016). The 13th assessment (no MRI) was conducted in 2019. At each assessment, participants underwent approximately one hour MRI, and two hours of clinical and behavioral assessments, including computerized cognitive and emotional tasks, questionnaires, e.g. personality traits, stressful life events, physical activity, and saliva samples. Moreover, in parallel to the first five assessments the Danish School of Education and the National Center for Reading tested children's math and reading skills at their schools. Presently, we are analyzing the wealth of longitudinal data and finalizing papers.
Since January 2017, the HUBU project has been part of the Horizon 2020 project Lifebrain (see below).
The Glucocorticoid Project
The project examines potential long-term effects of glucocorticoid treatment for non-cerebral diseases in early life on brain structure and function in children and adolescents aged 7-14 years. To examine the long-term effects of glucocorticoids, two clinical groups diagnosed with rheumatic or nephritic disorder were enrolled in the study alongside a control group matched on sex and age. The two clinical groups have been treated with high doses of exogenous glucocorticoid in (pre)school years. All participants underwent structural MRI and DWI, and clinical and neuropsychological assessments. Furthermore, two fMRI paradigms designed to engage brain regions enriched with glucocorticoid receptors were implemented. Salivary cortisol and alpha-amylase samples were collected during scanning and on two separate normal weekdays. The project started in Summer 2010, and the data acquisition was completed May 2012. The project resulted in two PhD theses and several journal papers. Currently, the study's outcomes are being finalized.
Lifebrain; Healthy minds from 0-100 years: Optimising the use of European brain imaging cohorts:
Lifebrain is a European consortium coordinated by the University of Oslo, consisting of 14 partners (https://www.drcmr.dk/lifebrain). Lifebrain started in 2017 and aims (i) to establish a solid foundation of knowledge for understanding how brain, cognitive and mental health can be optimized through the lifespan and (ii) to identify determinants of brain, cognitive and mental health at different stages of life by creating a large database of detailed information about brain imaging relating to cognitive function, mental health, and genetics. Life brain incorporates more than 5000 individual participants and exceeds 27.000 examinations in total.
Dissertations
PhD thesis: 4 finalized, 1 ongoing
MSc Thesis: 6 finalized, 1 ongoing
Research year projects: 3 finalized
BSc Thesis: 2 finalized
Funding
FSS (Frie Forskningsråd | Sundhed og Sygdom)
The Lundbeck Foundation
Hvidovre Hospital's Research Foundation
Faculty of Health Sciences (SUND), University of Copenhagen
Institute of Psychology, University of Copenhagen
Savværksejer Jeppe Juhl og Hustru Evita Juhls mindelegat