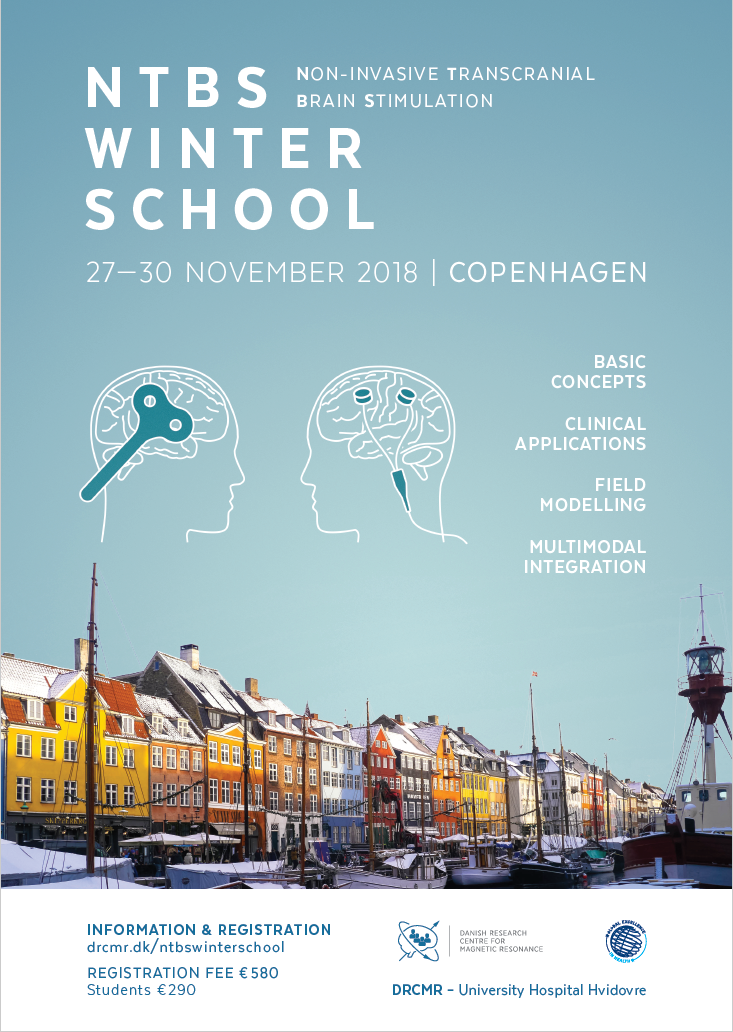 The NTBS Winter School in Copenhagen is an intensive four-day workshop providing participants with in-depth knowledge of the most common noninvasive transcranial brain stimulation techniques (TMS/TDCS/TACS).
The workshop is tailored to researchers and clinicians who wish to gain extensive insight into the basics and state-of-the art application of noninvasive brain stimulation. The workshop covers basic physical and physiological principles, electric field modeling, and a wide range of cognitive and clinical applications. A special focus will be put on multimodal combinations of NTBS with other neuroimaging techniques (EEG, fMRI). All teaching modules are accompanied by hands-on sessions and demonstrations.
Program:
Click here.
To register for this course, please send an e-mail with:
your name
place of employment
position
dietary restrictions and
e-mail address
After registering for this event, you'll receive further information about finalizing your registration, accommodation, public transport and more. Deadline for registration and payment is 10 November 2018.
Address:
DRCMR
Copenhagen University Hospital Hvidovre
Kettegard Alle 30
DK-2650 Hvidovre
Date:
27—30 November 2018
Price:
€580 (Students €290) including reading materials, coffee/tea, light lunches & social dinner
Registration:
Payment:
https://drcmrworkshop.easysignup.com/2/
Deadline:
10.11.2018
Faculty:
Prof. Hartwig Siebner
Ass. Prof. Axel Thielscher
Prof. Frank Padberg
Dr. Til Ole Bergmann
Dr. Anke Karabanov
Janine Kesselheim, M.Sc.
Language:
English