En route to Seoul to give an invited speech at the 5th International Workshop on MRI Phase Contrast, Lars G. Hanson made a stop at Jilin University in Changchun, China, to visit the college of Instrumentation and Electrical Engineering and give a scientific presentation. The opportunity was taken to also introduce two local engineering classes to MRI during an intense day of teaching a total of 180 students. Judging from the enthusiasm of both the students and Lars, it was a success, as was also the workshop in South Korea.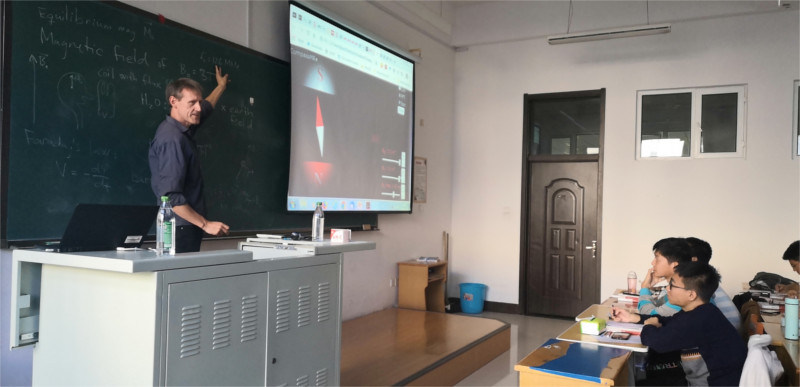 Lars in action before a class of undergraduate students. On screen is seen
the educational CompassMR simulator developed by Lars and
available as Android app at Google Play and now also at Huawei AppGallery.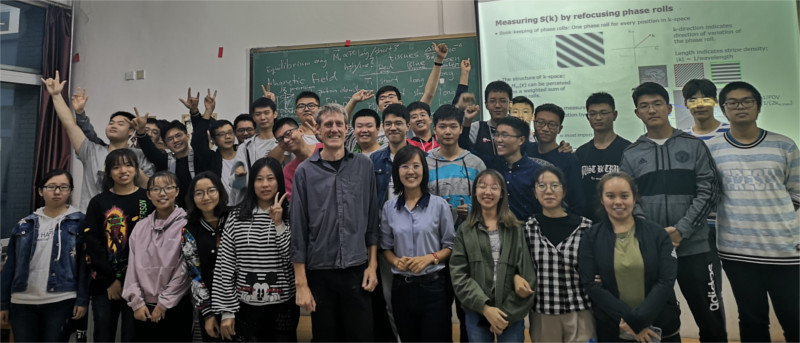 It was a great experience to visit Jilin University. The local organizer
Prof. Ling Wan and her class of students is here seen together with Lars after lectures.
In China, he also teaches in the Neuroscience & NeuroImaging MSc education
at the Sino-Danish Center for Education and Research.