Check out the Open Access article published in Frontiers in Neurology, a collaboration between DRCMR and the section of Nuclear Medicine at Hvidovre Hospital.
https://pubmed.ncbi.nlm.nih.gov/35280265/
Our study – spearheaded by Thomas Siebner - showed that gastric emptying is not delayed in Parkinson's Disease and does not correlate with attenuated postprandial blood flow increase. The authors have recently used phase-contrast MRI to show a blunted postprandial blood flow response in the superior mesenteric artery (SMA) in Parkinson's Disease (PD) (https://pubmed.ncbi.nlm.nih.gov/33427695/). Is the attenuated blood flow response in SMA after oral food intake associated with prolonged gastric emptying? To address this question, the authors performed dynamic gastric scintigraphy in a sub-sample of the original cohort. Medicated PD patients and healthy controls (HC) showed substantial inter-subject variability of gastric emptying. The dynamics of gastric emptying did not differ between groups (p = 0.68).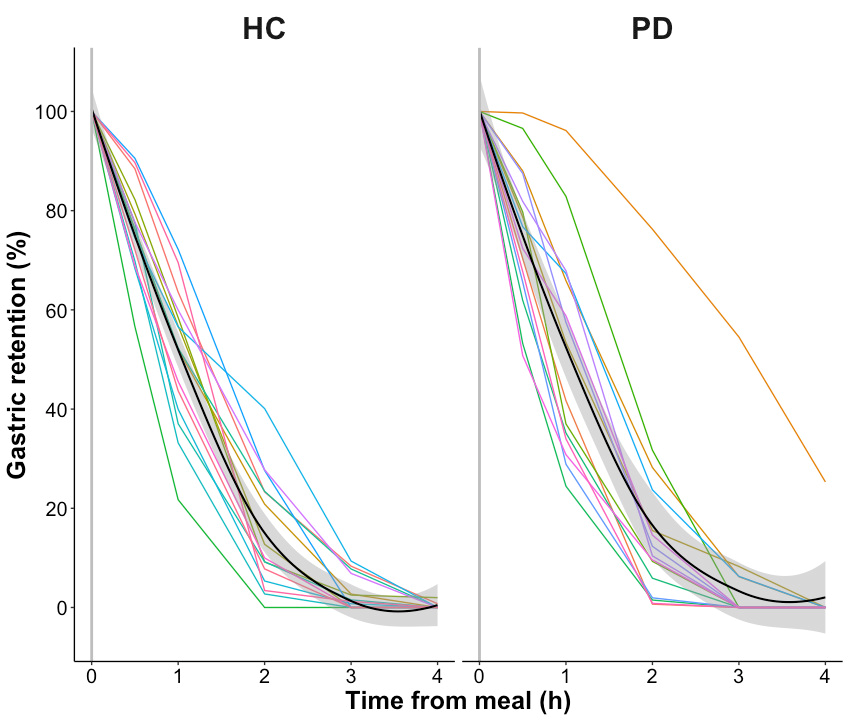 The results suggest that variations in gastric emptying after solid meal intake are within the normal range in the majority of cases with Parkinson's Disease.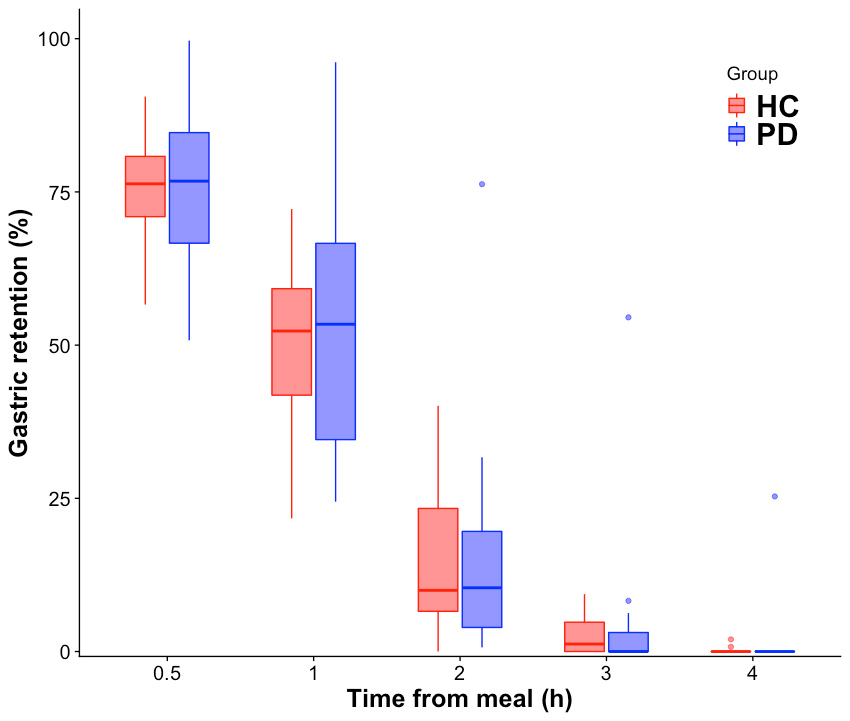 There is also no evidence for a tight relationship between the attenuated postprandial blood flow response in the SMA and normal variations in gastric emptying. https://pubmed.ncbi.nlm.nih.gov/35280265/