During the last 15 years, functional brain mapping techniques have greatly expanded our knowledge of residual brain function after severe TBI and attracted considerable interest as a diagnostic and prognostic tool in TBI patients with disorders of consciousness (DOC).

The "ABC in TBI" group combines advanced brain mapping techniques to shed light on how TBI alters the brain´s CONNECTOME. The acronym "ABC in TBI" stands for "Alterations in the Brain's Connectome in patients with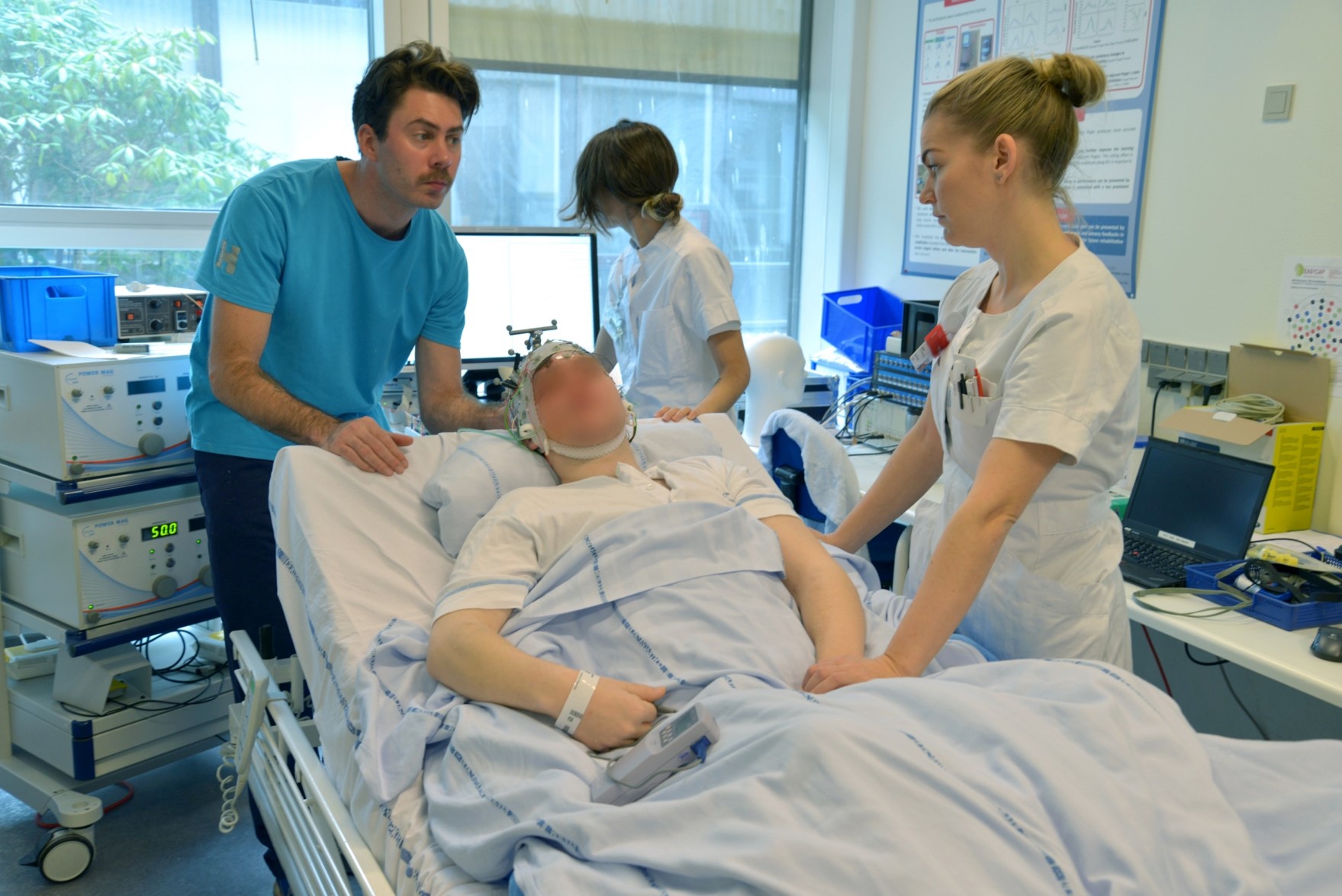 severe Traumatic Brain Injury". Our overarching research hypothesis is that TBI fundamentally impairs the integrative properties of the brain´s structural and functional connectivity (i.e., its connectome). The trauma-induced impairment of brain connectivity determines the patient´s functional deficits. Likewise, restoring functional integration within the brain connectome determines recovery of consciousness and other brain functions.
Using a multimodal brain mapping approach, our group is currently conducting a prospective observational study in which patients with severe TBI are assessed at three time points during their in-patient stay at the TBI unit, with an additional assessment one year after their TBI incident. Data collection is still ongoing. The study is designed to identify predictive markers of recovery by prospectively comparing patients who recover and patients who do not recover from a TBI-induced disorder of consciousness.
The ABC-in-TBI group is headed by Professor Hartwig Siebner (DRCMR), Associate professor Lars P. Kammersgaard (RUBRIC), adjunct professor Ingrid Poulsen (RUBRIC) and consists of an interdisciplinary group of researchers from the DRCMR and the Research Unit on Brain Injury Rehabilitation Copenhagen (RUBRIC). RUBRIC is administratively part of Rigshospitalet, but placed at Hvidovre Hospital.