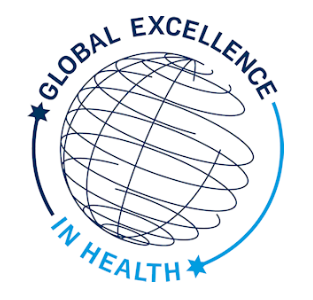 On Friday 20 September 2019, Associate Professor of Child and Adolescent Psychiatry and Radiology, Tonya White is giving a lecture entitled: "Pediatric Population Neuroimaging and the Generation R Study: The intersection between epidemiology and developmental neuroscience".
Abstract:
While gains have been made in the merging of imaging and genetics to better understand the role of genetic factors in neurodevelopment, environmental factors also play a significant role. However, the magnitude of potential environmental factors that can influence neurodevelopment is legion. Thus, large sample sizes are necessary to parse the myriad of variables. The recent merging of epidemiologic and neuroimaging approaches have been initiated to address the interplay of environment and brain development. One such study, the Generation R Study is a longitudinal prenatal cohort study in which nearly 10,000 children were recruited during prenatal life. During multiple waves of data collection, a myriad of environmental factors have been measured in the participating children and their parents. We have currently over 8000 MRI scans at three time points between the ages of 6 and 15 years of age. This presentation will provide an overview of results covering six different domains, including: 1. Early life exposures and downstream brain development; 2. Psychopathology across the continuum in the population; 3. Emerging psychopathology; and 4. Imaging genetics, and 5. Imaging methodologies in pediatric population-based neuroimaging.
Tonya White, MD, PhD is an associate professor in the Department of Child and Adolescent Psychiatry at Erasmus University Medical Centre in Rotterdam. She received Bachelors and Master's degrees in Electrical Engineering prior to completing medical school at the University of Illinois and later a Ph.D. from Erasmus University. Her residency involved a combined pediatrics, psychiatry, and child and adolescent psychiatry program (Triple Board Program), after which she completed a research fellowship in neuroimaging under Nancy C. Andreasen. Following a junior faculty position at the University of Minnesota, she joined the faculty at Erasmus University Medical Center in 2009 to set up the neuroimaging program in the Generation R study, which has become the largest neuroimaging birth cohort in the world. She has over 170 articles and an h-index of 53. Her primary research goals are to apply neuroimaging techniques to obtaining a better understanding of genetic and environmental factors associated with typical and atypical brain development in hopes that this will translate into either preventing or decreasing the morbidity of severe psychiatric disorders.
The talk will be held on Friday 20 September 2019 at 9-10 o'clock in the MR Conference Room.