Rosas dag på MR-afdelingen
Se filmen, hvor Rosa fortæller om at blive MR-skannet, ved at klikke på billedet. Husk lyd!
Gå selv på opdagelse
Scroll rundt i rummet, hvor MR-skanneren er. Hvis du kan finde Rosa, så kan du se, hvor du skal ligge.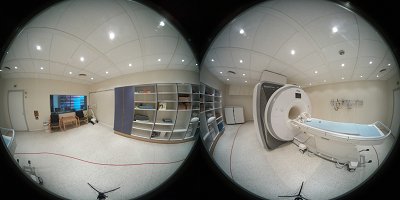 Nogle billeder kan tage få sekunder at tage, mens andre tager flere minutter. Mens der bliver taget billeder, kan det være, at du skal se en film, spille et spil eller løse en opgave. Det kan også være, at du bare skal slappe af.
MR-skanneren laver høje lyde, når der tages billeder. Du får derfor ørepropper i ørene.
Når du skal have taget billeder med MR-skanneren, er det meget vigtigt, at du ligger helt stille.
Billederne bliver nemlig utydelige, hvis du kommer til at bevæge dig, mens skanneren optager billeder og laver de høje lyde.
Billeder viser tværsnit af hovedet og hjernen set fra siden, hvor næsen peger til venstre.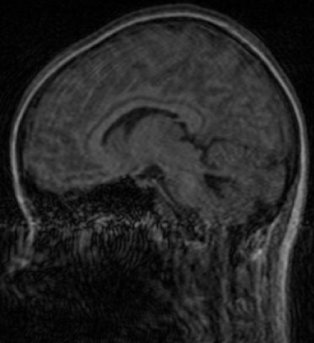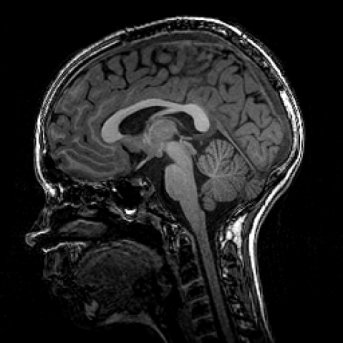 Kan du gætte, på hvilket billede personen har ligget stille?
De forskellige billeder og lyde
Der er oftest tre slags billeder, man tager af hjernen. Nedenfor kan du læse lidt om forskellene, og ved at klikke på billederne kan du se selve billederne og høre lyden, der laves, imens de bliver optaget.. Før du klikker på billederne, skal du sikre dig, at volumen på din computer, tablet eller mobil ikke står på maks eller mute.
1) T1-vægtede billeder giver et meget detaljeret billede af hjernen. Det bruger man til at få et overblik over, hvordan din hjerne ser ud.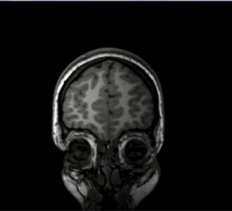 2) Funktionelle MR-billeder er gode til at vise, hvordan hjernen arbejder. Når du får taget sådan nogle billeder, vil du typisk skulle spille et spil eller løse en opgave.

(kan ikke afspillet ved brug af Firefox-browser)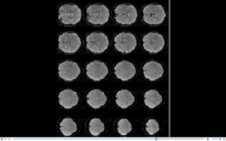 3) Diffusionsvægtede billeder kan give de flotteste billeder af din hjerne. De er nemlig i farver og viser, hvordan dine nerveceller er forbundet.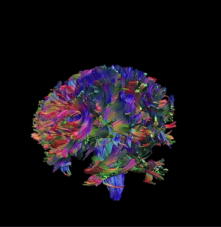 EEG
Din hjerne har omkring 86 milliarder neuroner, der kommunikerer med hinanden ved hjælp af en svag elektrisk aktivitet. Det er 86 med 9 nuller! Hvis du forestiller dig, at hver neuron er 1 krone, og du bruger 100 kroner i sekundet, vil det tage dig mere end 27 år uden søvn, før du har opbrugt alle 86 milliarder kroner!
Med EEG kan den elektriske aktivitet i din hjerne måles. Dette sker med et meget kompliceret hårnet, som kan ses på billederne nedenfor.
Når du skal have målt elektrisk aktivitet i hjernen, skal du spille spil og løse opgaver, så vi kan se, hvordan neuroner kommunikerer med hinanden.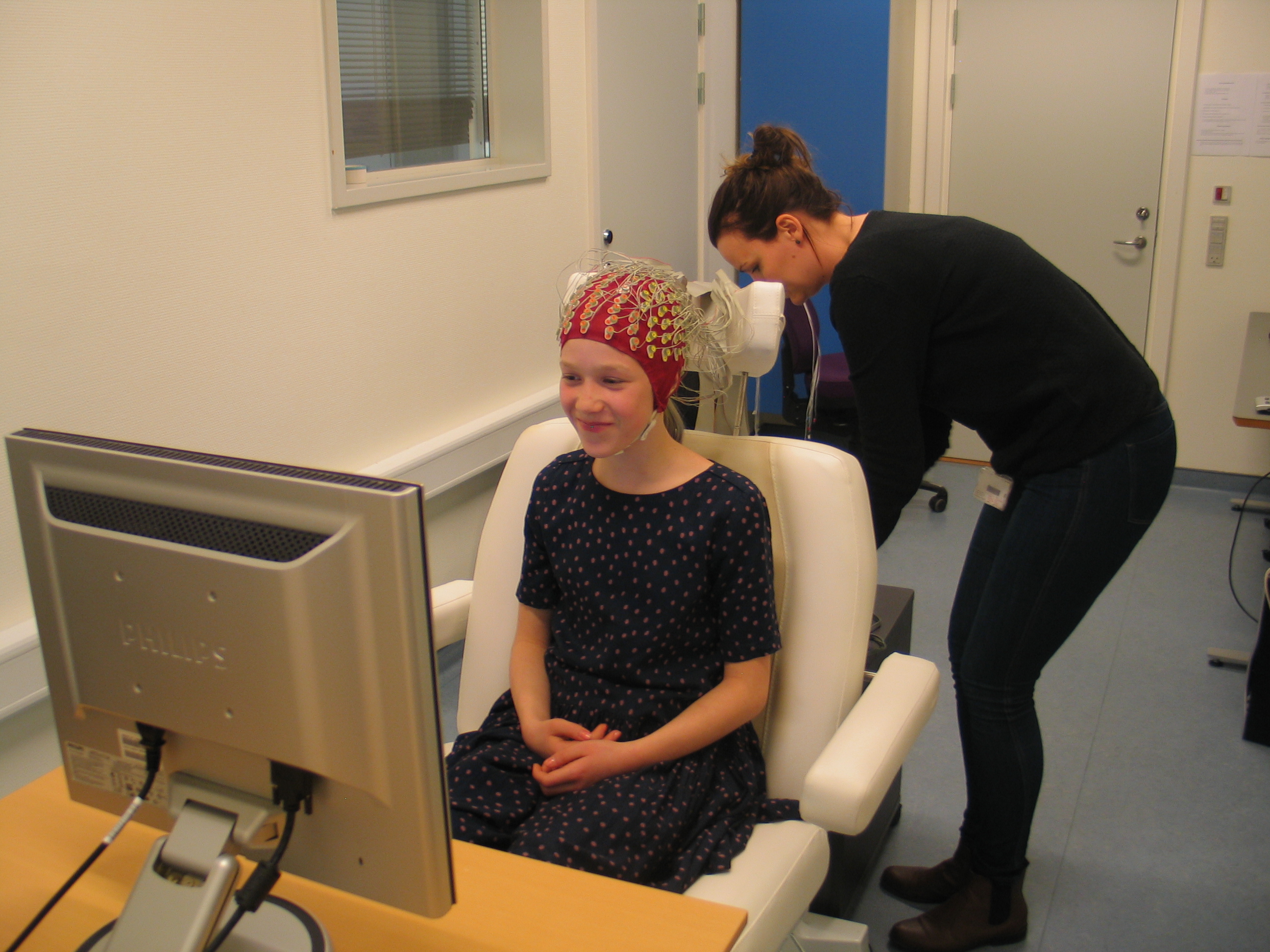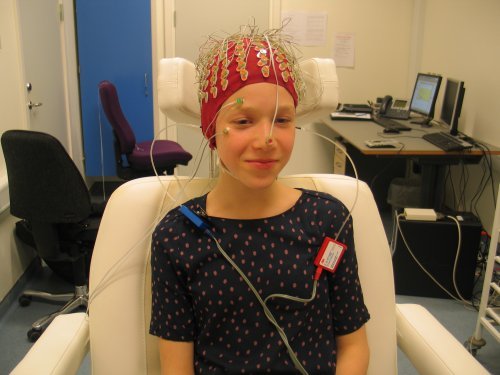 Vi glæder os rigtig meget til at se dig!